I'm John Iley - A Freelance Web & Graphic Designer
Hi there, I've been designing/maintaining websites and creating flyers/posters/banners as well editing/restoring photographs for a number of years and I'm here to help you out.
Contact Me
My Portfolio

Website Design
After starting out learning how to create websites (originally using HTML now using WordPress and the Divi Theme) I'm here to help you either get on the web with a new website, or I'll help update your existing site.
Website Design
I'll design your website for you using WordPress and the Divi Theme, I'll send you regular updates until you're happy with the site and I'll then upload it to your hosting/domain for you
website redesign
If you already have a website and need a new look, I'll do that for you!  Using the same process at the Website Design (see above) I'll create the site elsewhere first before uploading the new version and replacing your old one.
Maintenance & Updates
As well as designing your website, I'll help maintain and update it for you, whether it be a pages that need adding/removing or 'behind the scenes' updates such as theme and plugin updates.
Graphic Work
I've used Photoshop for a few years now and I've used it in that time to not only edit/restore photographs but also to help create flyers, posters, banners, business cards, letterheads etc.  So get in touch if I can be of service to you.
Photo editing/Restoration
I've edited/restored a lot of photographs since 2008.  Over time I've learned and developed my skills and whether its something simple like removing a number of folds/tears up to adding colour to black and white photos, I can help you out.
Graphic Design
As well as editing photos, I've learned how to use Photoshop to create and design flyers/posters/banners/letterheads/business cards.  All I need from you are you design specs and sizes and I'll come up with an idea for you.

Design
I'll work with you in your design, making sure you get what you ask for and do it as quickly and professionally and sticking with it until your satisfied  
Refine
Some designers will only take jobs that will have limited changes even if the job is far from complete, I offer UNLIMITED changes until the job is complete.
Build
As I build up your website I'll keep you updated so you can see the progress/changes being made.  Once the work is complete you'll get the final website uploaded or the graphic work emailed to you.
Website Redesign
Wild Wolf Publishing Website
I was asked to redesign North East England publishing company Wild Wolf Publishing's website back in mid 2018.  They mainly specialise in publishing books in horror/sci-fi/fantasy, but have published books under other genres too.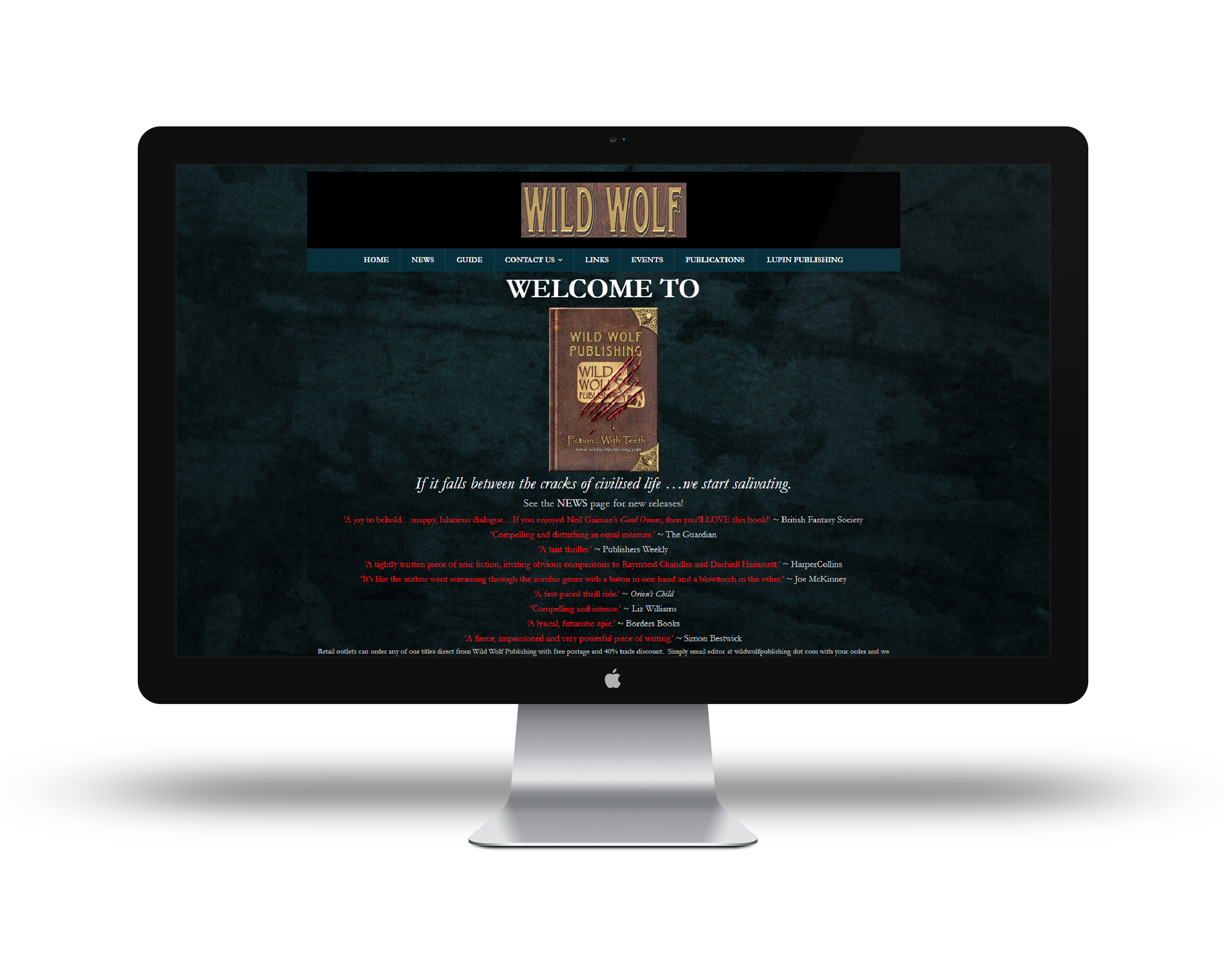 Website Design
Silverline Memories
A North East based charity that provides "places to go and things to do" for people living with Dementia in Newcastle & Gateshead.
design work
Photo Restorations
As well as designing websites, I can also edit/restore photographs, check out the video to see some of the work I've done and if I can help, then please get in touch
Overall Website Projects (some no longer online)
Photo Restorations / Graphics Projects
"John designed my website a few years ago to a very high standard and has always been very helpful and efficient with updates and modernising the site,
I have always found him very much on the ball and when I need something done its done very quickly and efficiently.
I would highly recommend John for anyone wishing to start a website or have there's modernised or updated
"I was recommended to John for photo restoration work. He is very knowledgeable, professional and diligent. I'd recommend John also for his IT skills, a man of many talents."
"I approached John after I grew disillusioned with my previous web designer. I explained what I needed and emailed over my existing branding and art work. Within 48 hours I had a website design to approve, and the entire site was built and launched within six days to my exact specification. Being something of a techno-phobe myself I am able to feel 100% confident that my website design and hosting is in safe hands, not to mention the infinite patience John has in posting updates and amendments to my site, usually within twenty minutes of my making a request. I could not be more delighted with John's work and have absolutely no hesitation in recommending him."